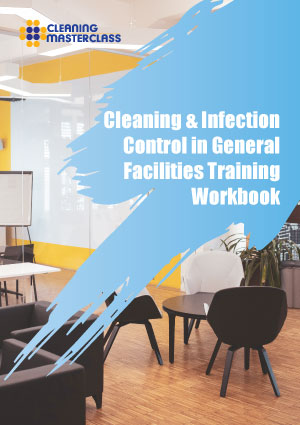 02 Mar

Course for routine and deep cleaning for infection control in general facilities

What happens when your organisation has an outbreak of a pathogenic microorganism like norovirus, C difficile,  flu, food poisoning, or, as we have seen recently, COVID19?

 

Any outbreak of infection will have such a huge impact on an organisation. As we have seen in the COVID19 pandemic in early 2020, outbreaks can effectively shut down an organisation. Even the annual outbreaks of food poisoning or Flu can cause tremendous harm to the organisation and to the staff and customers. Following an outbreak, how do you handle the cleaning and disinfection? What do you do about cleaning and infection control after the initial deep clean has taken place? And more importantly how do you maintain an effective level of cleanliness and hygiene management after the outbreak to prevent the outbreak re-occurring?

 What steps exactly should the organisation need to take? Consider who are the people most responsible for getting the business back to work? Yes, the cleaners! Who are the ones most likely to get the infection and to infect other people? Yes, the cleaners – and they need to know exactly what steps to take to look after the health of the entire organisation. Do they though? Not always and this is why this course provides the essential knowledge for all groups of cleaners as well as for supervisors and housekeepers and even for maintenance people.

How did this course come about?

We've taken a very deep look at the serious lack of knowledge and training in this area where the problems can be life threatening to the cleaner and this is how this course came about. Two years in development, this brand new course combines international guidance on infection control and best practice in cleaning, and teaches cleaners and managers the principles and practice of cleaning and infection control in general facilities, like offices, schools, hospitality and retail environments etc. it is specifically designed to solve some awkward problems about how to handle some very difficult cleaning practices which most cleaners will face at some point

This is why is this course is essential  knowledge for all groups of cleaners

Cleaners face huge potential problems even in ordinary day to day cleaning and this knowledge provides the essential help, the cleaner needs to cope with what they are expected to deal with almost every day. We've been cleaners ourselves as well as consultants for many high level organisations and we know exactly what issues a cleaner really does face, in many different circumstances.

This course is uniquely and specifically  designed to address two vitally important aspects of cleaning and infection control: routine cleaning and disinfection and one-off whole room decontamination. These are essential  skills for all professional cleaners at any time, and is not just for covid pandemics The key to understand effective infection control is to understand that both day-to-day and one-off decontamination works together: routine infection control reduces the likelihood of outbreaks happening in the first place and provides a way to prevent an outbreak reoccurring once whole room decontamination has taken place.