09 Mar

Handbook for Cleaners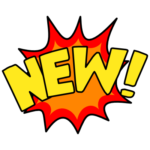 Training for cleaners is a vital tool in any organisation to help the cleaners become more effective and efficient in their working practices. It's good for their morale and it helps them to feel valued. The problem facing training cleaners is that face-to-face training (onsite training) is not always the best option, even though it is the gold standard. You may have cleaners scattered over many sites, or cleaners working unsociable hours, or even cleaners working many part-time jobs. Finding available time and space for onsite training may not be feasible.
What are the alternatives?
New to Cleaning Masterclass is a handy A4 or A5 printed handbook (with a digital download option) designed to give the cleaner or housekeeper all the practical cleaning essential principles and practices they need to ensure cleaning is completed with the upmost regard for quality in the time they have. The handbook also covers essential health and safety knowledge design to protect themselves and others from harm.
The handbook is also available branded to your organisation with your company logo and any specific content your cleaners need to know, even to a specific department they work in. Maybe you have specific instructions for them to follow that are unique to your working environment, this can be added to the handbook.
Benefits
The handbook is ideal for commercial and domestic cleaning companies, facility managers, housekeepers, and inhouse cleaning teams and comes with the following benefits:
High quality cleaning and safety knowledge in an easy to use and clear format
A handy A4 or A5 format that cleaners and housekeepers can carry and refer to
A highly cost-effective way to deliver targeted essential cleaner training across a large or many sites
Very little downtime with cleaners with no travel and subsistence expenses
and many more…