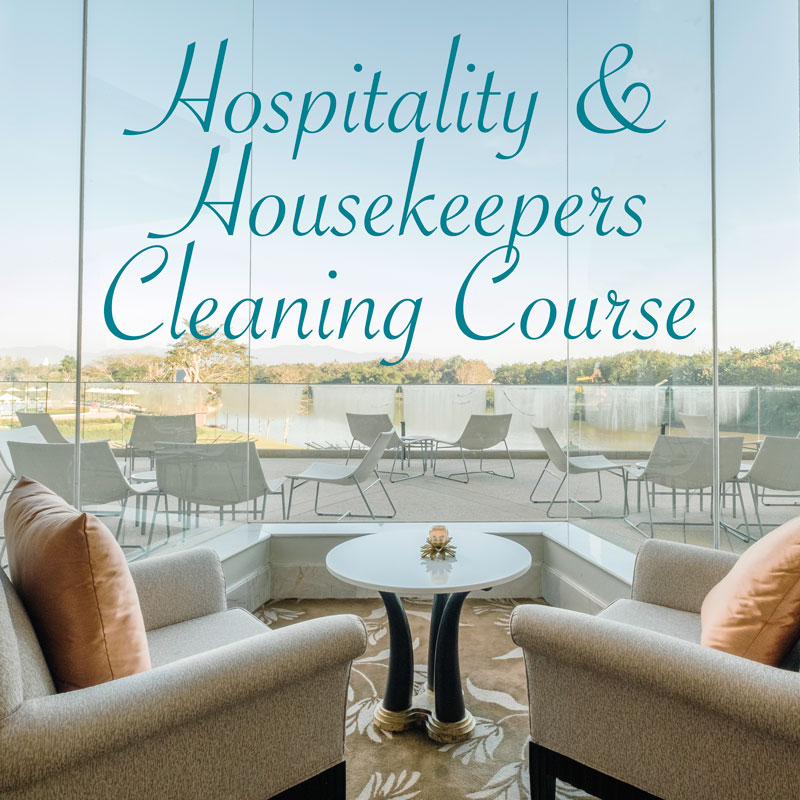 10 Jun

Hospitality and Housekeepers Training Course

From a homeowner to hotel housekeeper, reputation and image is everything. The image that the customer 'sees' does not start the moment they step into the establishment – that first impression – customers have already developed a perception and expectation of quality and standards before they arrive, typically as they research and book their stay. Homeowners have an innate set of personal and individual expectations, priorities and needs that has developed through social experience and cultural upbringing.

It is vitally important therefore that housekeepers understand the full extent of those expectations and priorities, and always meet those priorities and seek to exceed those expectations. Housekeeping is therefore always customer-focused and the housekeeper should always anticipate the customers expectations.

The primary and overriding focus of the hospitality and housekeepers training course is the customer. Whether the customer is a paying guest in a hotel, a resident in accommodation facilities, or a homeowner, the customer and their expectations and requirements are always at the foremost of this course. Customers demand and rightfully expect quality and standards of cleaning and hygiene to match their expectations as a minimum. The course does not stop there: students are greatly encouraged to adopt continuous improvement in all their working practices to meet and exceed quality in cleaning and cleaning standards.

Quality in cleaning is an all-encompassing philosophy that never ceases, always looking to improve, always focused on the customer.

This course then covers two equally important topics: Infection control in routine cleaning and health and safety. The first topic explains how cleaning is at the forefront in the fight to control and prevent the spreading of an infection to and from customers and staff in day-to-day (routine) cleaning. The second topic covers the legally required health and safety topics concerning the safe use and handling of cleaning products. The content of this section is aimed at providing a good scope of knowledge that covers all existing cleaning products and the skills to safely use and handle future products.

This course is available as an onsite training session or as full training materials for an in-house trainer. For more details and including access to the delegate workbook, please contact us below.